Register for an Impact Program Information Meeting
For more information about the IMPACT Program, please attend an Information Meeting. Click on the flyer below for dates and the links to register.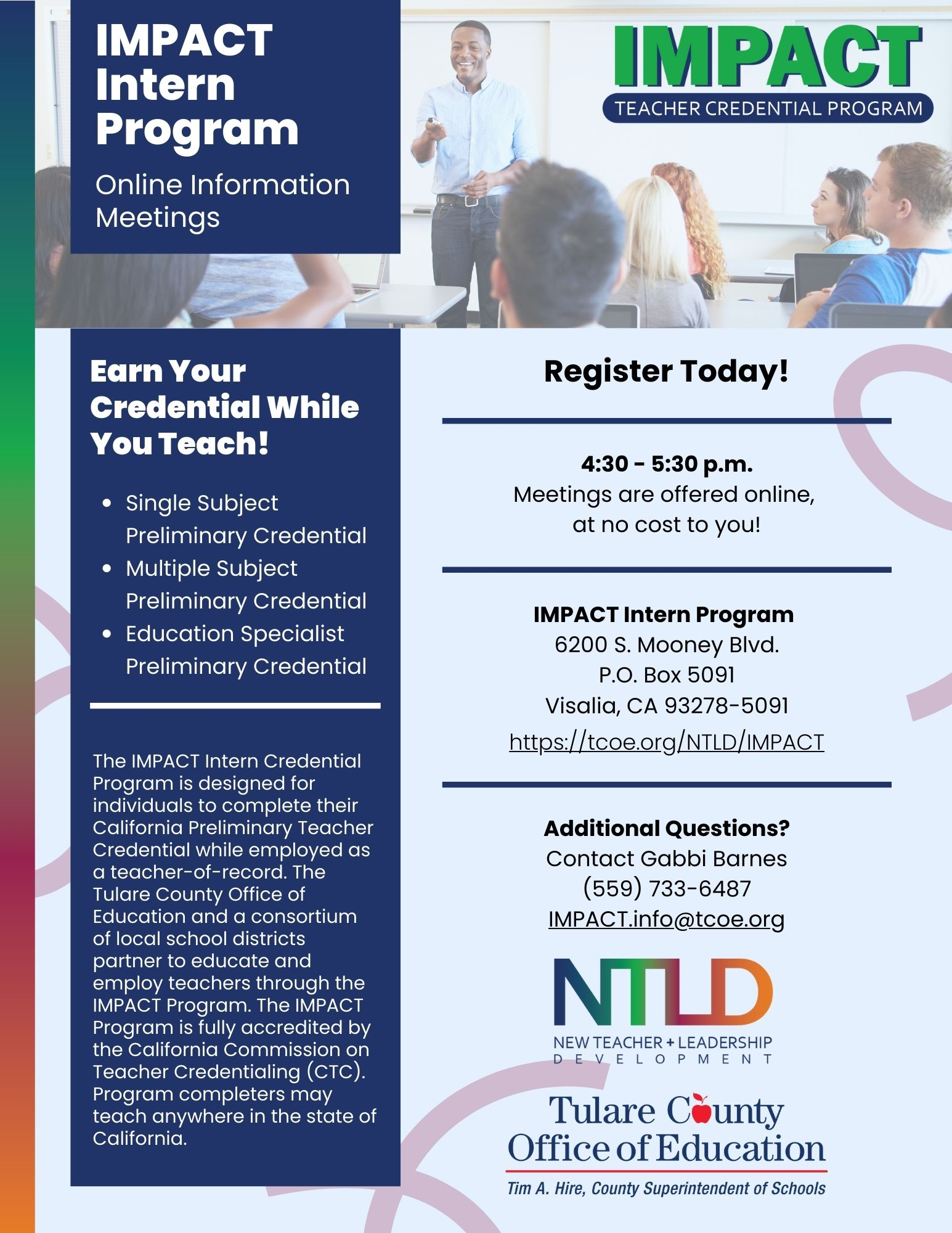 IMPACT Program Delivery Model
IMPACT courses will be delivered as a hybrid model. Courses are held in-person, over ZOOM, and asynchronously. Over the two-year program, interns will attend courses two nights per week from 5:00 p.m. to 8:00 p.m.