Is your child ready for preschool? Now is the time to enroll four-year-olds in preschool school year!
Are you in need of child care? We can assist you in finding the education setting that is the best fit for you and your children.
Send an email to enroll@tcoe.org or leave a message at (559) 651-3026 to have someone contact you about programs available in your community! For over 50 years, the Tulare County Office of Education's Early Childhood Education Program has been assisting Tulare County families in creating lifelong learners!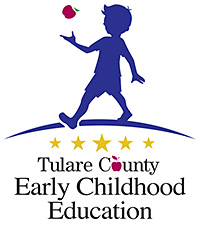 Tulare County Early Childhood Education Program (ECEP) is under the umbrella of the Tulare County Office of Education. The agency helps offer and coordinate child care and development services to eligible families. These programs include Head Start, State Preschool, Migrant Head Start, Alternative Payment Programs, Voucher Programs, Resource and Referral, Early Stars, Local Planning Council along with other early childhood education programs aimed at supporting families and the community.
To learn more about these programs, click here.

Our Vision
The Tulare County Early Childhood Education Program provides children and families quality comprehensive services, tools and skills that build overall success in school and throughout life.

Read our 2020-2021 Annual Report: English