Many thanks to all the educators who participated in this year's CheckThisOut! We hope you and your students enjoyed the circulating and digital resources we provided, as much as our team appreciated the opportunity to curate for you.
Registration for the 2023-24 iteration of CheckThisOut! will open on Monday, July 3. Watch this space or your inbox for further information.
---
California State Standard Bookmarks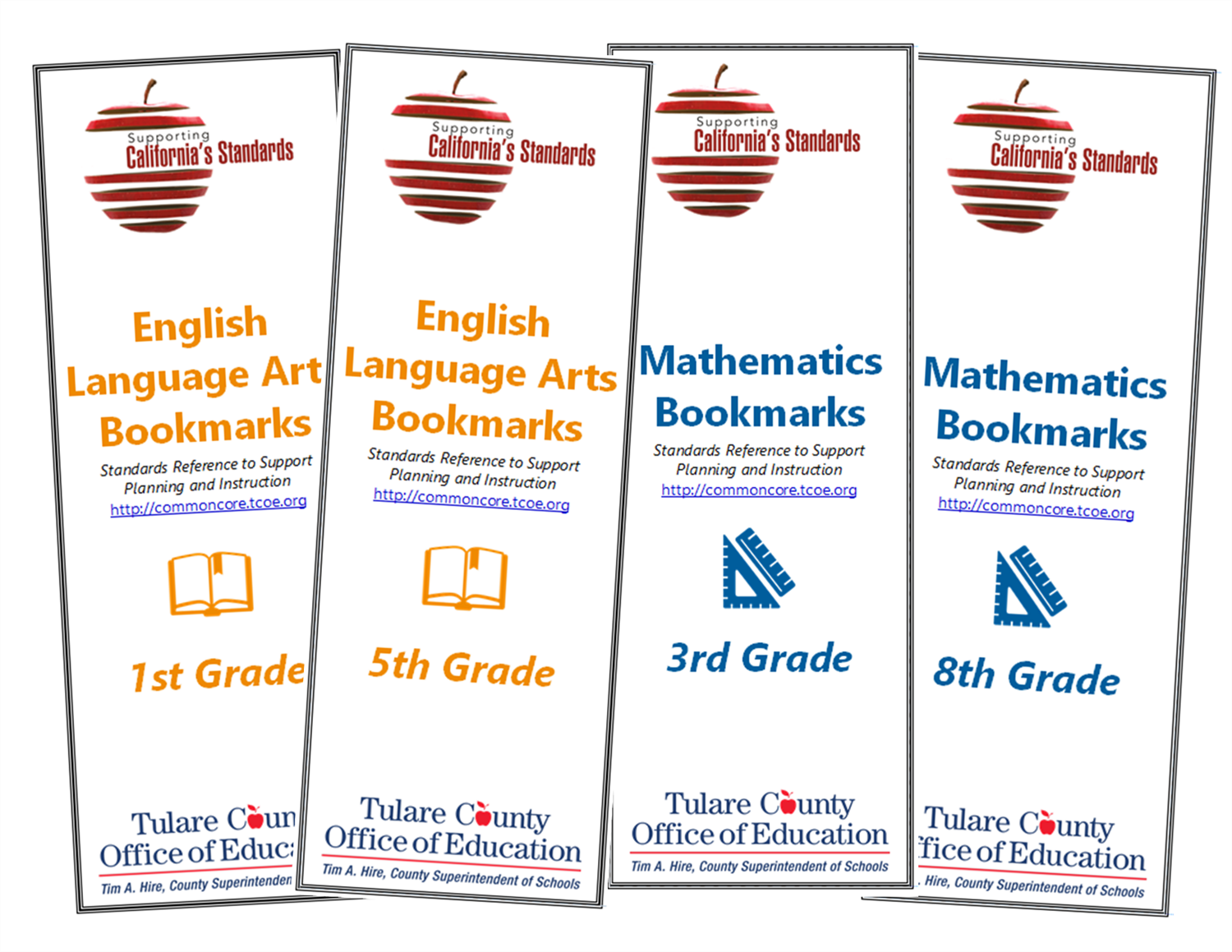 The ELA and Math Departments in TCOE's Educational Resource Services division have created a series of California State Standard Bookmarks for purchase through the ERS Library. CSS Bookmarks are available in grades K-12 (English Language Arts) and K-8 (Mathematics), color-coded by strand, and fastened with a binder ring for ease of use.
To order CSS Bookmarks for your district or site staff, use the link below to generate your quote, then download the page as a PDF and email it to library@ersconnect.org. A member of our staff will respond shortly to confirm the quote and provide an estimated delivery* or pick-up date.
*Delivery is available to ERS Library contracting districts/sites in Tulare and Kings Counties.
---

Join our Instructional Technology Specialists, Doug Cairns & Steve Woods, for 18 FREE Tech Tools sessions throughout the 2022-23 school year. Visit the Tech Tools tab of the ERS Portal for a list of upcoming sessions and registration links.
---
Be sure to visit ALL the ERS Multimedia Portals
The Educator Portal, Teen Portal, and Kids Portal all contain your favorite grade-level appropriate, engaging, and educational digital resources plus two brand new e-book/audiobook options, with a user-friendly look. These portals are available wherever you and your students have internet access...desktop, laptop, tablet, or smartphone; at school, at home, or on the road!
ERS Library Sponsored Student Events