Graduations continue this week with four ceremonies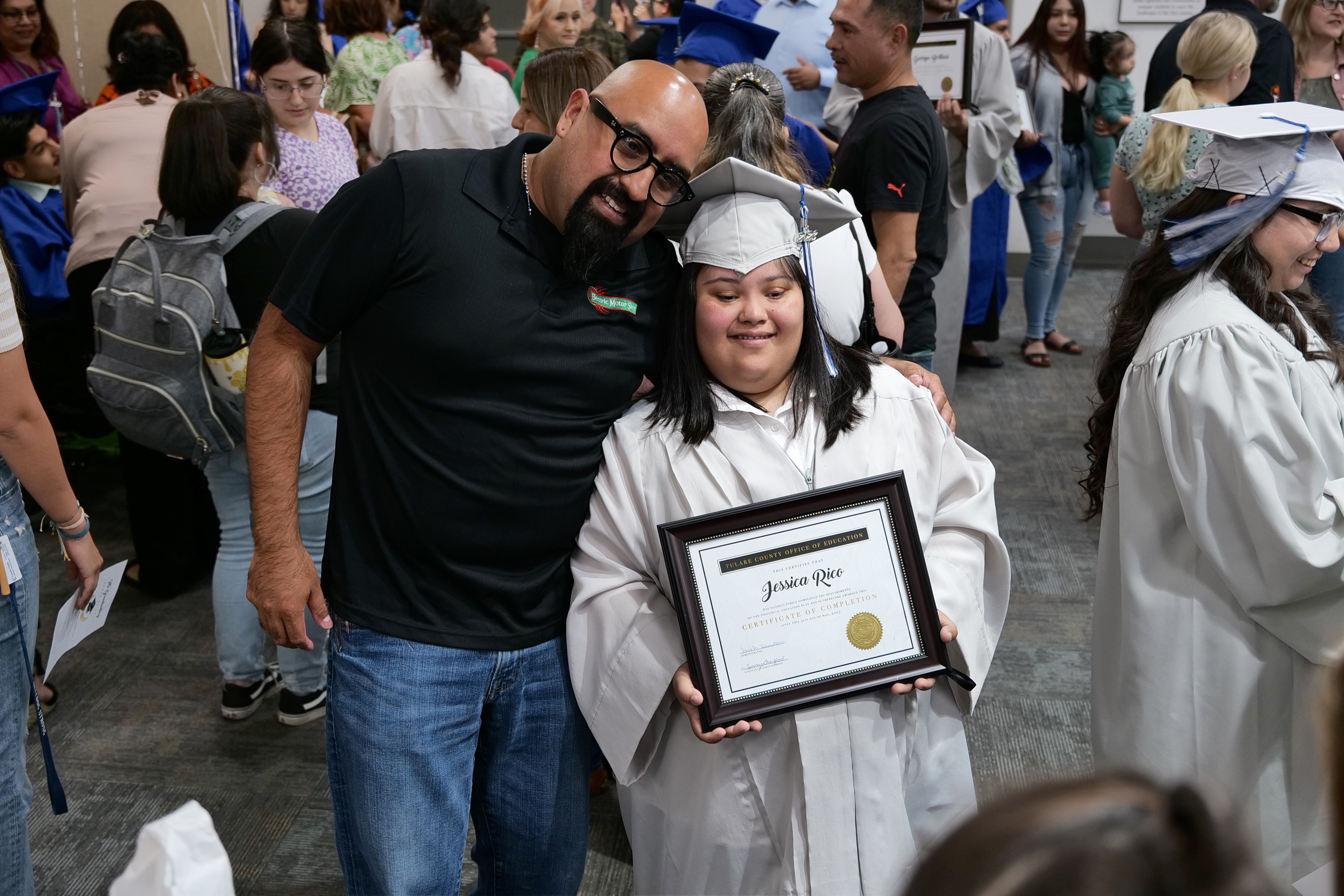 Graduation season is in full swing. This morning, 31 young adults graduated from Special Services AcCEL Programs in Visalia and North County areas, including the Community Based Instruction Programs in Visalia, Exeter, and Dinuba. Their teachers shared that many of the graduates, who complete AcCEL programs at 22 years of age, are transitioning to community-serving adult programs.

Tomorrow, La Sierra Charter School and University Preparatory High School (UPHS) will hold evening graduation ceremonies. The charter schools have senior classes of 37 and 57 respectively.
Read more in the News Gallery Week.
Also in the News Gallery Week:
Around the County: Tulare Western's Jose Soto places second at state, Woodlake baseball wins Central Section Championship