Children First special airs Sunday, features Behavioral Health Services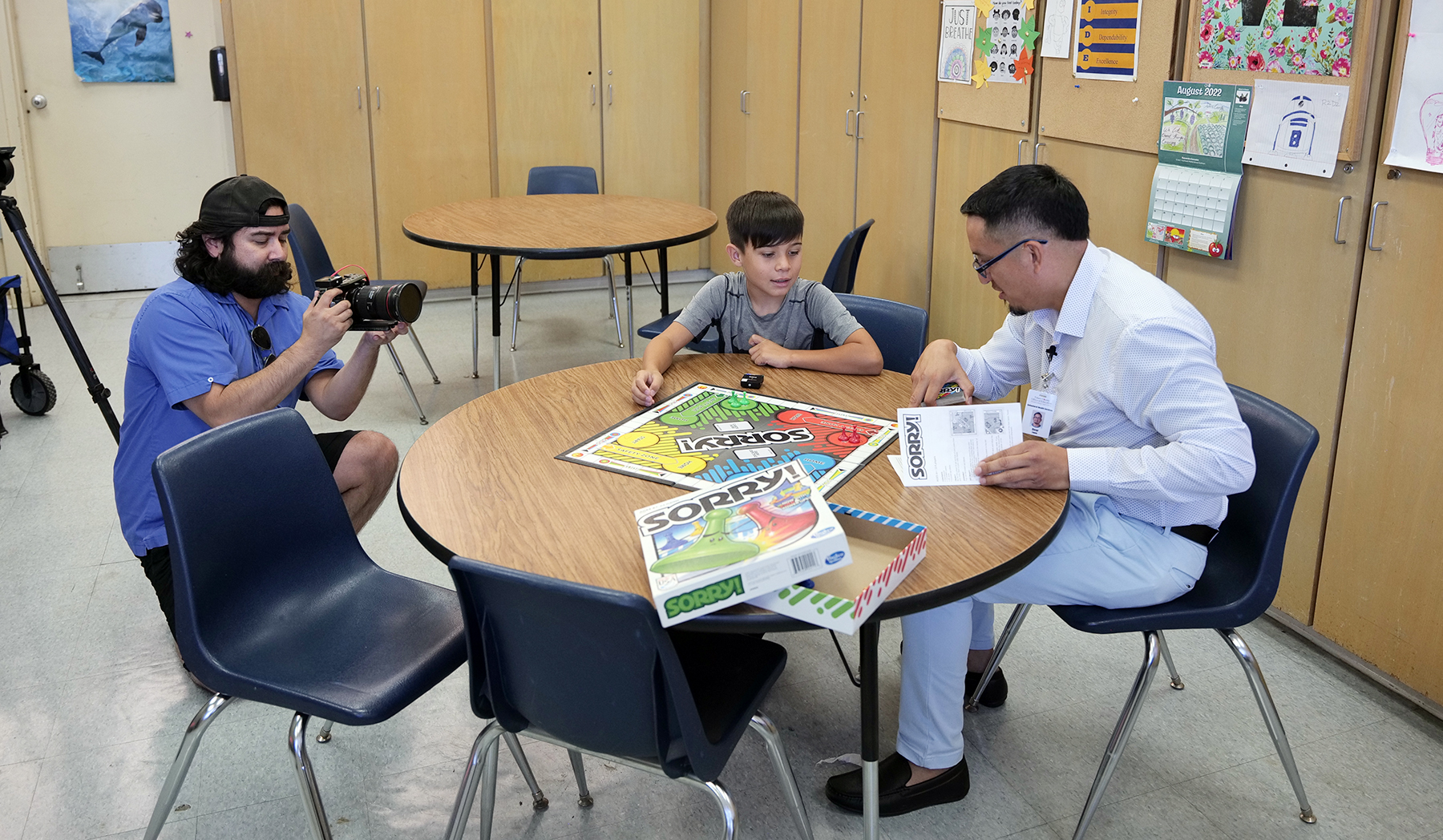 Omar Lopez, a social worker with Behavioral Health Services (BHS), meets with students at Kings River Union School throughout his day. Lopez often plays board games with them or engages them in drawing. While the students are enjoying themselves, Lopez uses the time to check in with them about their struggles and successes in class or at home.
Lopez, along with BHS administrators Dr. Jennifer Newell and Mary Xavier, will be featured in a segment of ABC30's upcoming
Children First
special, "Let's Talk About Mental Health." The BHS team will discuss how two grants are increasing the amount of mental health services Tulare County students are receiving, and how another grant – through the California Center on Teaching Careers – is helping to prepare more men and women to be social workers.
Read more in the News Gallery Week.
Also in the News Gallery Week:
Theatre Company workshops planned for October; Teachers invited to register their students' artwork for the annual Student Art Exhibition; Elementary and middle school teachers invited to prepare students for annual Reading Revolution competition; Districts train to implement Say Something school safety program