Poetry & Prose On-Stage boasts 1,500 students participating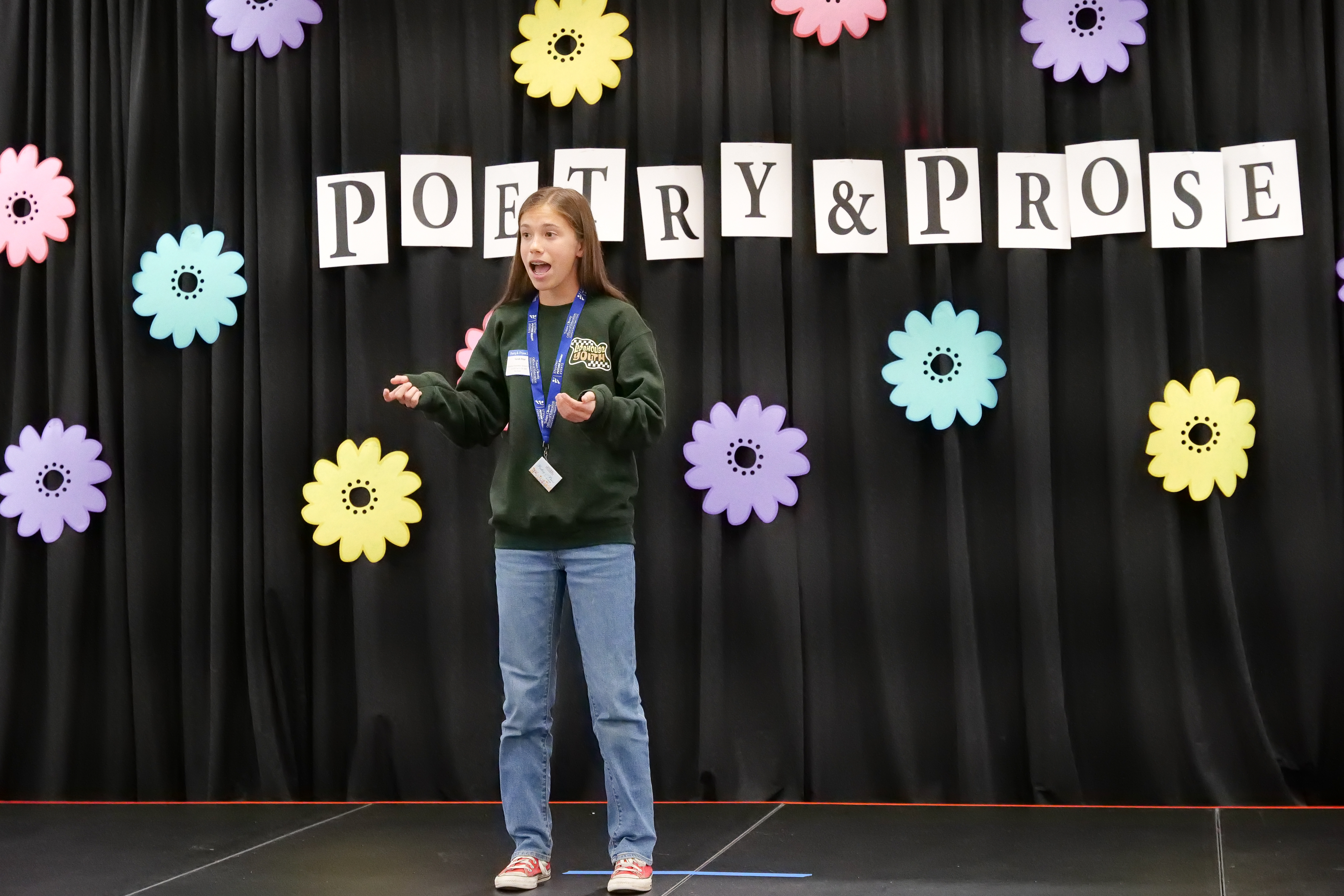 TCOE's 38th annual Poetry & Prose On-Stage event began Tuesday with a record-breaking 1,500 students from 100 Tulare County schools slated to participate in the seven-day oral interpretation program. The event is scheduled for March 14-17 and March 21-23 at the TCOE administration building. The public is welcome to attend the event.
Poetry & Prose was created to bolster students' confidence, creativity, performance, and language skills. Students, grades K-8, prepare poems or dramatic readings and perform either individually or in small groups. The poems can be from poets, such as popular children's writers Shel Silverstein or Jack Prelutsky, or written by the students themselves. Some students also recite their selections in Spanish.
Read more in the News Gallery Week.
Also in the News Gallery Week:
Universal PreKindergarten offers new trainings to support districts in developing, strengthening their programs; Sarvadnya Kadam is the 2023 Spelling Champion