Graduation season begins this week, Gonzales, Reddy chosen as "Honored Scholars"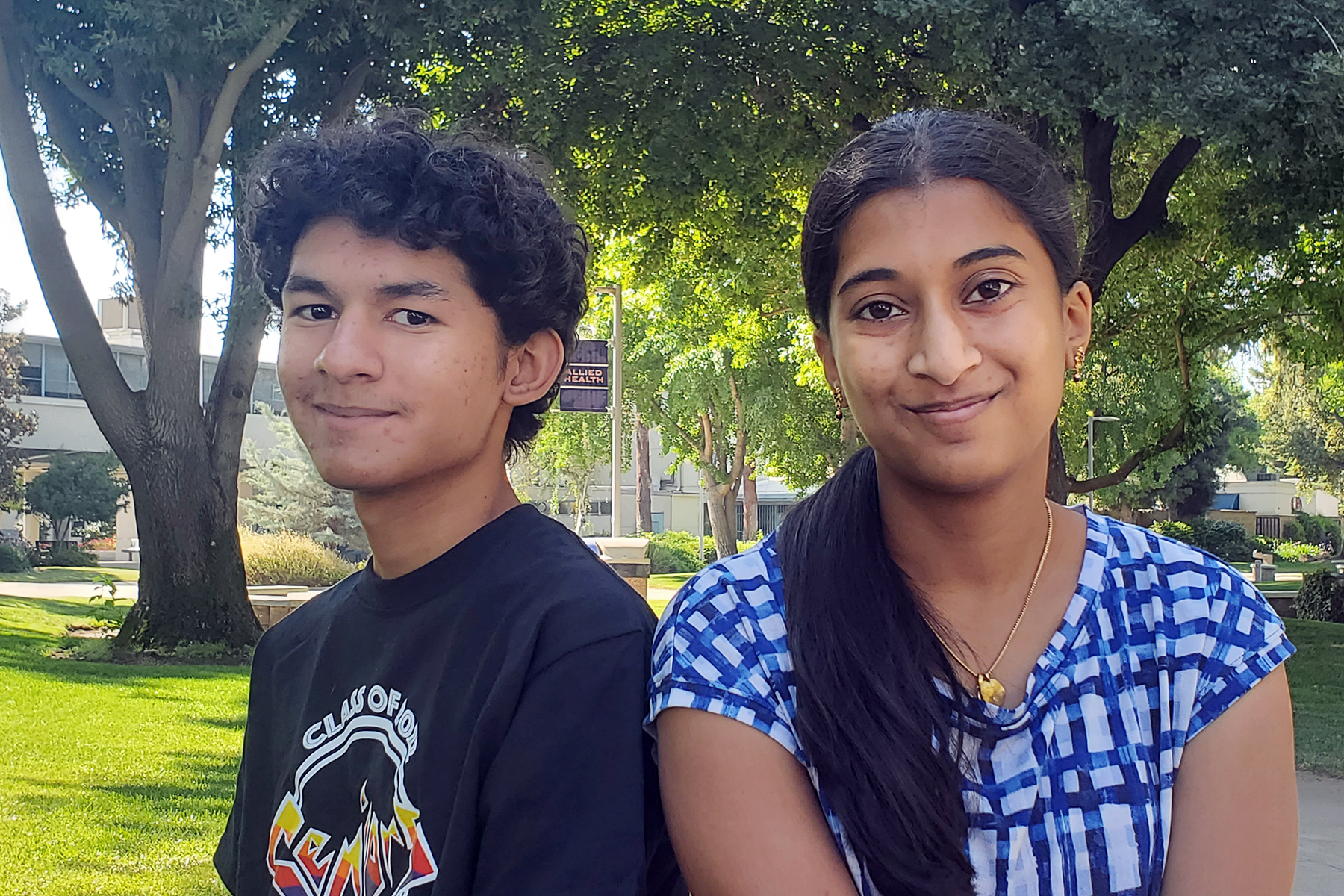 Dozens of students from Special Services programs, University Preparatory High School (UPHS), La Sierra Charter School, and Court/Community Schools are preparing to graduate beginning this week. A complete list of the upcoming ceremonies is included below. Readers are invited to visit TCOE's Facebook, Instagram, and Twitter feeds to see posts following the ceremonies.

To honor graduates throughout the valley, each year ABC30 runs a feature entitled "Honored Scholars." Schools are invited to submit the names of a top male and top female from their senior classes. The students chosen by UPHS are Charvi Reddy and Jay Gonzales.

"Charvi and Jay embody the attributes of the UPHS Crest - academics, leadership, and service," said Helen Millorn-Feller, UPHS lead teacher. "These two model each of these traits for all the younger students at UPHS."
Reddy will graduate Thursday as one of the UPHS valedictorians and be one of the student speakers at the ceremony. In her four years at UPHS, she has led the school's robotics team and ran the school's Science Olympiad and Mock Trial academic teams. Reddy has also completed nearly 100 college units at College of the Sequoias.

Additionally, Reddy works as an intern for the Tulare County District Attorney. Classmates will remember her as the senior who mentored younger "pandas," assisted in the music classes, and helped run most of the major clubs and academic teams at UPHS. "I have appreciated that UPHS is a small school and that it gave me the opportunity to decide what I wanted to do and how I could serve," she said.

In the fall, Reddy will enter UCLA where she plans to study human biology and society, with plans to become a public health attorney.
Jay Gonzales is one of UPHS's salutatorians. He will also be one of the featured student speakers at the ceremony. Gonzales entered UPHS as a freshman, having been a home school student. "Being in a social environment with my fellow students helped me to grow," he said. "They are my inspiration to become a cinematographer."
Gonzales' passion for filmmaking will carry him to Biola University in the fall. At UPHS, he has a reputation for telling students' stories through the lens of his camera, leading the yearbook video team, and creating short PSAs throughout the year. He also created the UPHS "Senior Video" designed to capture the story of the Class of 2022. A copy of the video can be found on YouTube at youtube.com/watch?v=LALT-4i5Q9E.

Gonzales has also been a member of UPHS's Science Olympiad team, a Panda Buddy mentor, a High School Big mentor, and a mathematics tutor, helping in Algebra I classes.

UPHS will graduate 48 seniors this year. Six of them have simultaneously obtained their associate's degree from College of the Sequoias. Those seniors are Mia Giannandrea, Sarat'ika Kelly, Alaina Romero, Leo Romero, Holden Milliorn-Feller, and Aiden Alonzo. All seniors will be attending college in the fall with one enlisting in military service.

2022 Tulare County Office of Education and Charter School Graduation and Promotion Ceremonies

Wednesday, May 25, 2022 @ 3:00 p.m.
Valley Life Charter School
Promotion/Graduation Ceremony
3737 S. Akers, Visalia
Thursday, May 26, 2022 @ 10:00 a.m.
Porterville Area AcCEL Programs
Porterville College Gymnasium
100 E. College Ave., Porterville
Thursday, May 26, 2022 @ 6:00 p.m.
University Preparatory High School
Visalia Fox Theatre
308 W. Main St., Visalia
Thursday, May 26, 2022 @ 7:00 p.m
Eleanor Roosevelt Community Learning Center
High School Graduation
31191 Road 180, Visalia
Friday, May 27, 2022 @ 10:00 a.m.
Visalia and North County AcCEL Programs
TCOE's Redwood Conference Center
6200 S. Mooney Blvd., Visalia
Wednesday, June 1, 2022 @ 8:30 a.m.
Sycamore Valley Academy
Eighth-Grade Promotion Ceremony
6832 Avenue 280, Visalia

Thursday, June 2, 2022 @ 9:00 a.m. and 7:00 p.m.
La Sierra Military Academy Graduation
Jr. High School Graduation at 9:00 a.m.
High School and Independent Study Graduation at 7:00 p.m.
1735 E. Houston, Visalia
Monday, June 6, 2022 @ 3:30 p.m.
Court/Community School Graduation
TCOE's Redwood Conference Center
6200 S. Mooney Blvd., Visalia

Tuesday, June 7, 2022 @ 10:00 a.m.
Tulare AcCEL Program Area
City of Tulare Parks and Recreation Building
830 S. Blackstone St., Tulare
Photo above:
~ (l-r) Jay Gonzales and Charvi Reddy are two of the 48 seniors graduating from University Preparatory High School this week. The pair will also be featured on ABC30's Honored Scholars program.