Top Honoree: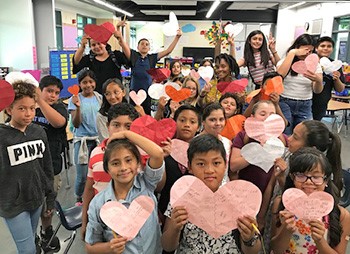 The SQUAD
Victor Alcantar, Janet Aldaco, Katya Aviles, Karly Ayon, Alexis Calabitin, Romel Calabitin, Kassandra Casas, Jaslyn Ceja, Jose Cortez, Savannah Curtis, Aylin Diaz, Allison Guerrero, Yadira Hernandez, Valeria Herrera, Samuel Hoehn, Antonio Lopez, Gabriela Lopez, Haidi Lopez, Yadira Lua, David Martinez, Leylani Martinez, Angelica Mays, Aries Mays, Chelia Mejia, Isabella Mendez, Daniel Meza, Vannesa Miguel, Mercedes Montes, Erelin Moreno, Jacqueline Mosqueda, Cash Ortiz, Isabella Racca, Allison Reyes, Arturo Reyes, Brithani Reyes, Miguel Reyes, Cristian Rodriguez, Mia Rojas, Alexis Sanchez, Alina Toledo
Pleasant View Elementary School, Poplar
nominated by Tashima Irving
Pleasant View Elementary School District is small in size, but big in heart and citizenship. Although there are many great programs at the school, one is very dear to me. This group is S.Q.U.A.D. (Students who are Qualified, Unique, Awesome, and Disciplined). This after school club consists of several resilient 4th-8th graders who come from many different backgrounds and cultures. Some have experienced great loss, abandonment, depression, anxiety, loneliness, and struggle. But they have committed to not allowing their circumstances to dictate their future. Each member comes together as one team on one mission and that is to serve and uplift each other through community and relationship building. We start out with a reflective activity every time we meet. The activity allows students to reflect on experiences they have had and share how they feel. It is great to see them discuss funny, sometimes tough and at other times sensitive, issues with each other. They eagerly step out into their community and school to serve. Two ways they serve in the community are during the monthly Farmer's Market and at one of the local churches. They help bag and box canned goods, fruits, and vegetables for those in the community who are less fortunate. I have witnessed these young learners carrying bags of food for the elderly to their cars. I stand back and watch as they smile and greet everyone who comes through the line. It stirs up great emotion and tears in my eyes because I see the greatness in them already. We are continually painting or decorating to beautify the school. They have taken old trash bins, painted them and transformed them into pots for plants. The students will plant flowers and other plants and take care of them. It is a true pleasure working alongside these kiddos. As I see them through the day, they greet me with huge smiles, high fives, and hugs. Before many leave my sight they ask, "So, Ms. Irving, what are we doing next time we meet?" They feel SQUAD is a place "where they belong and are welcomed."

Finalists: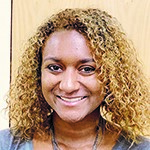 Topanga Jackson
El Diamante High School, Visalia
nominated by Milee Vang
Topanga moved from Texas to Visalia last spring and transitioned quickly into becoming an El Diamante High School Miner. We quickly noticed that Topanga had a helping spirit. She is very caring and is always so supportive to her teachers and her peers. She is calm and collected and advocates for herself and her peers. Topanga currently serves as our student services office aide. She observes the traffic flow, observes what is happening and without hesitation, she willingly provides support to staff by stapling packets, putting forms together, sending out passes, offering to provide school tours to sub teachers and new students. She is an asset to El Diamante and is of great help in supporting the student services office. Students can rely on her for accurate and resourceful information.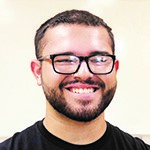 Joseph Matthews
Mission Oak High School, Tulare
nominated by Mike Hazelwood
Joseph has amazing talent as a musician, whether singing, guitar, piano, trombone or percussion. But even more amazing is how he is so willing to share his musical gifts with his community. He gives guitar lessons to children and even as a part of our after-school program. He is leading the composition and recording of a clean-up song to be played throughout campus at the end of lunch. Joseph proudly represents all the Mission Oak music ensembles he performs with and gives extra effort to help his teammates succeed. Last year, MOHS organized a "senior prom" for elderly folks living in a retirement home; he truly entertained them by singing and playing guitar with Elvis and other rock n' roll classics. And with all that talent, he is somehow the most humble, kind, respectful and overall fun young man you'll ever meet.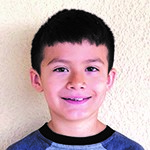 Ethan Palomino
West Putnam Elementary School, Porterville
nominated by Janae Rodriguez
Ethan helps around the classroom with anything I need and anything his classmates need. He is willing to help whenever anyone is struggling. He always works hard and tries his best. He goes above and beyond what is expected of him. He is nice and kind to everyone. He is not only kind to the students in his class, but to all of the students on campus as well. He enjoys helping and volunteering regardless of the task. Ethan is a great student and it is a pleasure to have him in my class this year.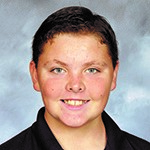 Ethan Scheer
Saucelito School, Terra Bella
nominated by Starlena Holland
We are a small country school where we have the honor and pleasure of watching our students grow. I was Ethan's first- and second-grade teacher and have watched him grow from a kindergartener into a seventh-grade student. Through all of those years, Ethan has always been an outstanding young man. He has always been a very kind and caring student to everyone. He is wonderful with the younger kids, his peers, and the adults at the school. He is honest and trustworthy to everyone around him. At our small school, we are not just teachers and students we are a family. Ethan is a wonderful member of our school family who deserves to be honored for his great character.