Welcome to Region VII Expanded Learning!
The Region VII System of Support for Expanded Learning (SSEL) team provides leadership and technical assistance to school districts receiving state funding for After School Education and Safety (ASES), and federal funding for 21st Century Learning Community Center (21stCCLC) and After School Safety and Enrichment for Teens (ASSETs) programs. TK-12 students at participating sites receive daily support through Before Programs, After School Programs and Supplemental/Summer Programs. Our current service area includes Kings County, Madera County and Tulare County.
Our team recognizes the importance of designing technical assistance that is accessible to program administrators of diverse roles and experience with Expanded Learning. Strategies commonly utilized include training, consultation, coaching, mentoring, and curating resources which are applied based upon program request and context. If you would like more information about how to access support available to your program, please contact our office.
Below is a collection of Expanded Learning Program resources related to management fundamentals. If you are new to Expanded Learning, this page may be a useful bookmark to save to your device. Additional resources will continue to be added, therefore we encourage you to visit again.
Resources

Quality Standards for Expanded Learning in California
This statewide framework provides programs with descriptions of each standard as well as what each may look like by role/level (program, staff, participant). This resource is intended to equip programs with essential design elements they will need for building sustainable, intentional, robust, and quality expanded learning environments.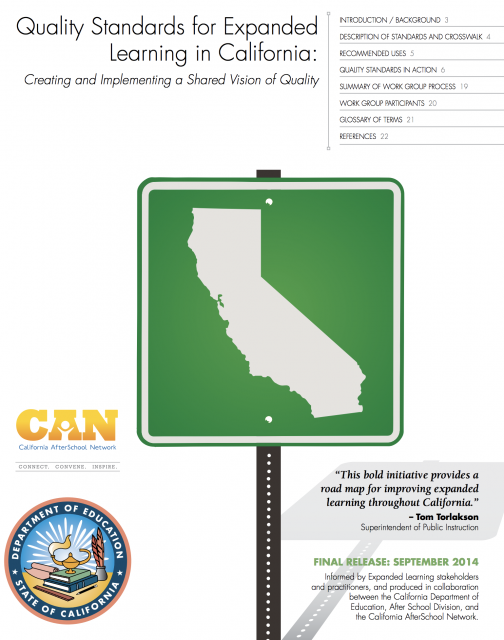 Quality Standards in Action Videos
This series of short videos allows programs to observe examples of Quality Standards 1-6 in motion. Videos were developed by the California Department of Education Expanded Learning Division. Some programs have embarked on a challenge of tasking students and staff to create their own, which can be a meaningful way to incorporate student voice and leadership.
Continuous Quality Improvement (CQI) Planning Tools
This resource is intended for ASES and 21st CCLC programs, and is a companion to The Twelve Quality Standards for Expanded Learning Programs in California. It was developed by the California Department of Education Expanded Learning Division. While this resource assists ASES and 21st CCLC grantees with meeting a statutory requirement to engage a data-driven quality improvement process, it is equally powerful to use as a tool to tell the story behind your program. For questions about how to begin this process, please contact our office for more information.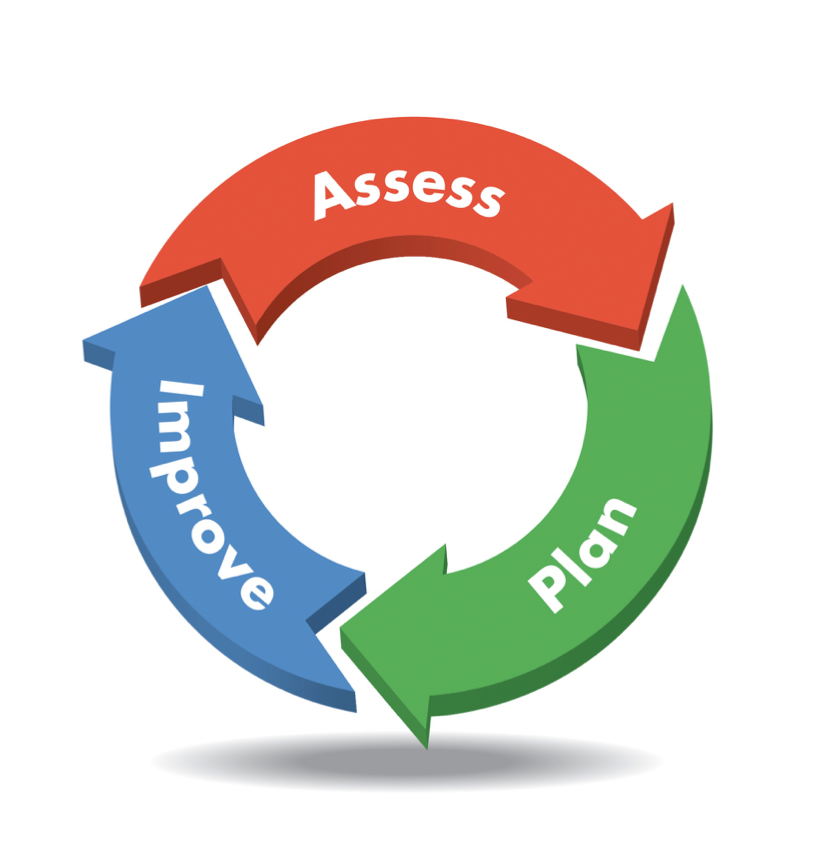 Also available:
Timeline of Important Events for ASES, 21st CCLC, and ASSETs programs


Due Dates 2021-2022 (ASES Programs)


Due Dates 2021-2022 (21st CCLC and ASSETs Programs)


Frequently Asked Questions (ASES, 21st CCLC, ASSETs Programs)


---
Thank you for visiting! Please be sure to return again as additional resources will be added.
For more information or to request support:
Virginia Sepeda, Region VII Lead for Tulare, Kings and Madera Counties
virginias@tcoe.org
Office: (559) 741-0812