Charlotte Garcia Da Rosa
Vocal Director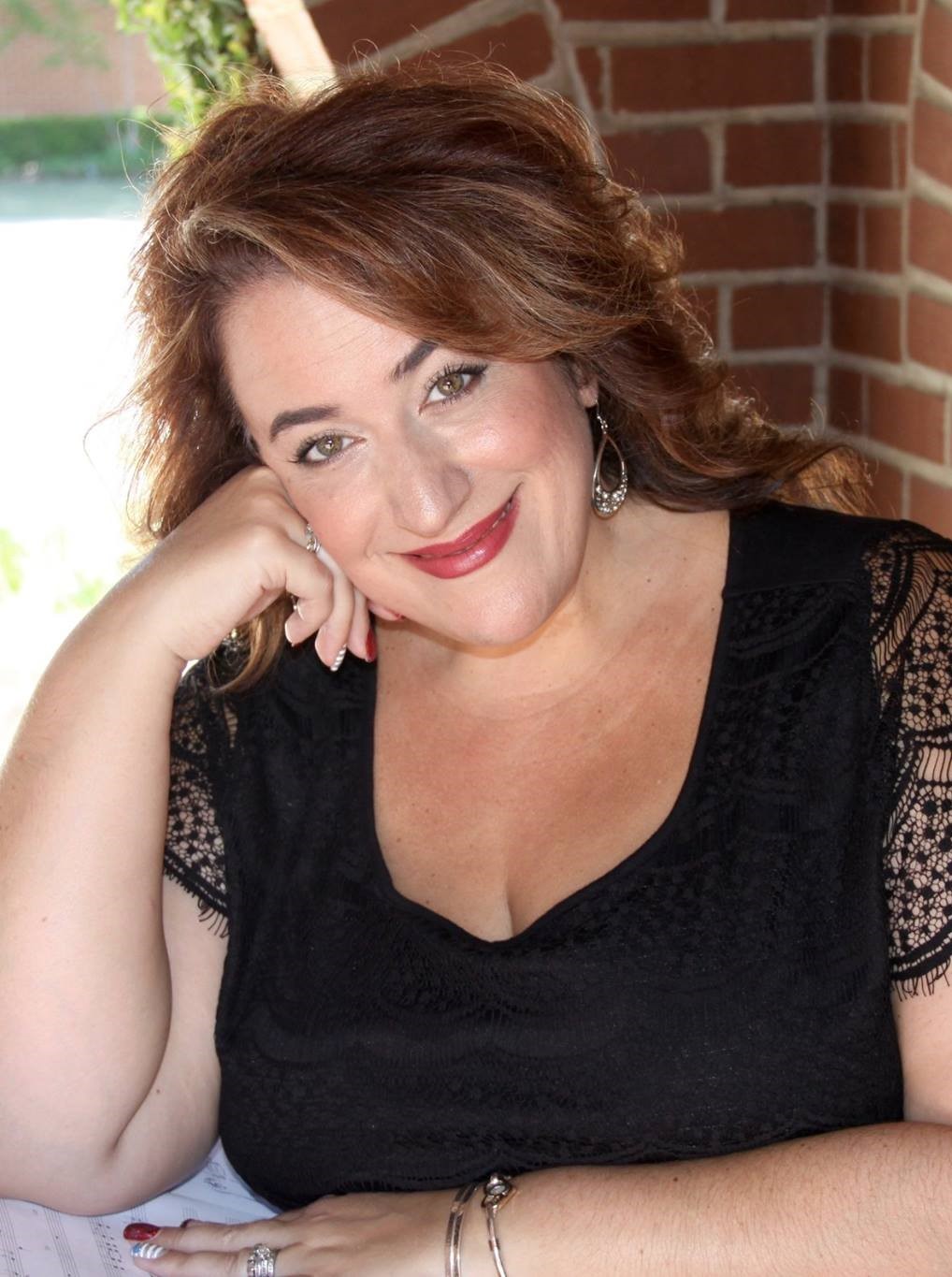 Charlotte Garcia Da Rosa (she/her) is honored to be in her 21st season as the Vocal Director for the Theater Company. She vocal coaches all shows, teaches spring voice/musical theatre classes, and directs their fall musical. She also loves to help with hair and makeup design for the company productions. A local performing artist, musical theater director, and voice teacher- Charlotte is grateful for the training she received at Golden West High School's choral and drama programs, and San Jose State University's vocal music program. She credits Susan Mathews, Jeff Seaward, Mike Wilson, Dr. Charene Archibeque, Vicki Shagoian, Chris Mangels, John Sorber, her grandmother- Alexis Evans, and her father, Charles Culbreth for their mentorship, inspiration, and teaching. Charlotte resides in Visalia with her husband Joe, and their two sons- Jonathan and Joseph. She is a very proud ChaCha to her daughter Jessie's sons, Spencer and JJ.

Charlotte is extremely blessed to be a part of the wonderful performing arts community in Visalia and enjoys working with her colleagues at COS Theater, The Visalia Players, Sequoia Symphony, and the drama and choral programs at the Visalia Unified High Schools as well as local charter and home schools. She has owned her own vocal studio and taught/coached privately for over 20 years teaching students in contemporary, Broadway and classical styles of singing and performing. She has over 35 years of performing experience as a concert soloist, musical theater performer, director, choreographer, backup singer, guest clinician, consultant, and vocalist.

Throughout Charlotte's career, she has directed, vocal coached, staged, worked on, or performed in well over 100 musicals. Some favorites include Godspell, West Side Story, Sweeney Todd, Into the Woods, Once on This Island JR., Les Miserables, Phantom of the Opera, Shrek, Rent, The Last Five Years, Fiddler on the Roof, Newsies, Hairspray, Frozen JR., and The Secret Garden. Other favorite moments in her career include artistic directing Sequoia Symphony's "The Beat' video project during the pandemic shutdown, staging the Marriage of Figaro with Visalia Opera Company, hosting the annual Holiday Cabaret at the Ice House Theater, hosting master classes with Betsy Wolfe and Vicki Shagoian. She especially cherishes collaborating on master classes and concerts with her dear friend, former Theatre Company alum and now Broadway veteran performer, Angelo Soriano.
Charlotte was honored with the Majorie Brandon Award in 2023 for her contribution to arts in Visalia and the community. She hopes to continue inspiring performers and sharing her passion for performing arts for many years to come. She will forever be grateful to former Theatre Company director Brian Roberts and former Tulare County Superintendent Jim Vidak for giving her this amazing job!
(559) 651-1482 ext. 3373